Why is 'Mom-Bod' a Bad Thing?
Emotional and hormonal recovery is just part of the postpartum struggle. After I delivered (read the birth story), I looked down at my deflated balloon of a stomach with mixed emotions. The uterus expands to 1000x it's normal size over 10 months so obviously, it doesn't shrink back overnight. For awhile, when I would poke my stomach, I wouldn't hit abs or fat - just an empty uterus.
Witnessing the transformation that takes place to make a baby and then return to normal is entrancing yet can be a point of negativity if you let it. Yes, stretch marks and extra skin are reminders of the mind-blowing feat your body has achieved but accepting them as such doesn't always come easily. Don't be hard on yourself for being hard on yourself.
Accepting the fact that I'll never be back to my pre-baby self has been tough, I'll admit. But I think of Ivy when I see those changes. I'm reminded that she is so worth the extra skin, cellulite, and stretch marks. So tell me, since when is 'mom-bod' bad? The body that brought you your baby should be labeled only with honor and grace - not a snarky nickname.
Now, I'm on the journey of finding pride in these changes and being the most healthy, confident version of myself as an example to the baby who made them.
Here's my journey (captured with crappy iPhone photos):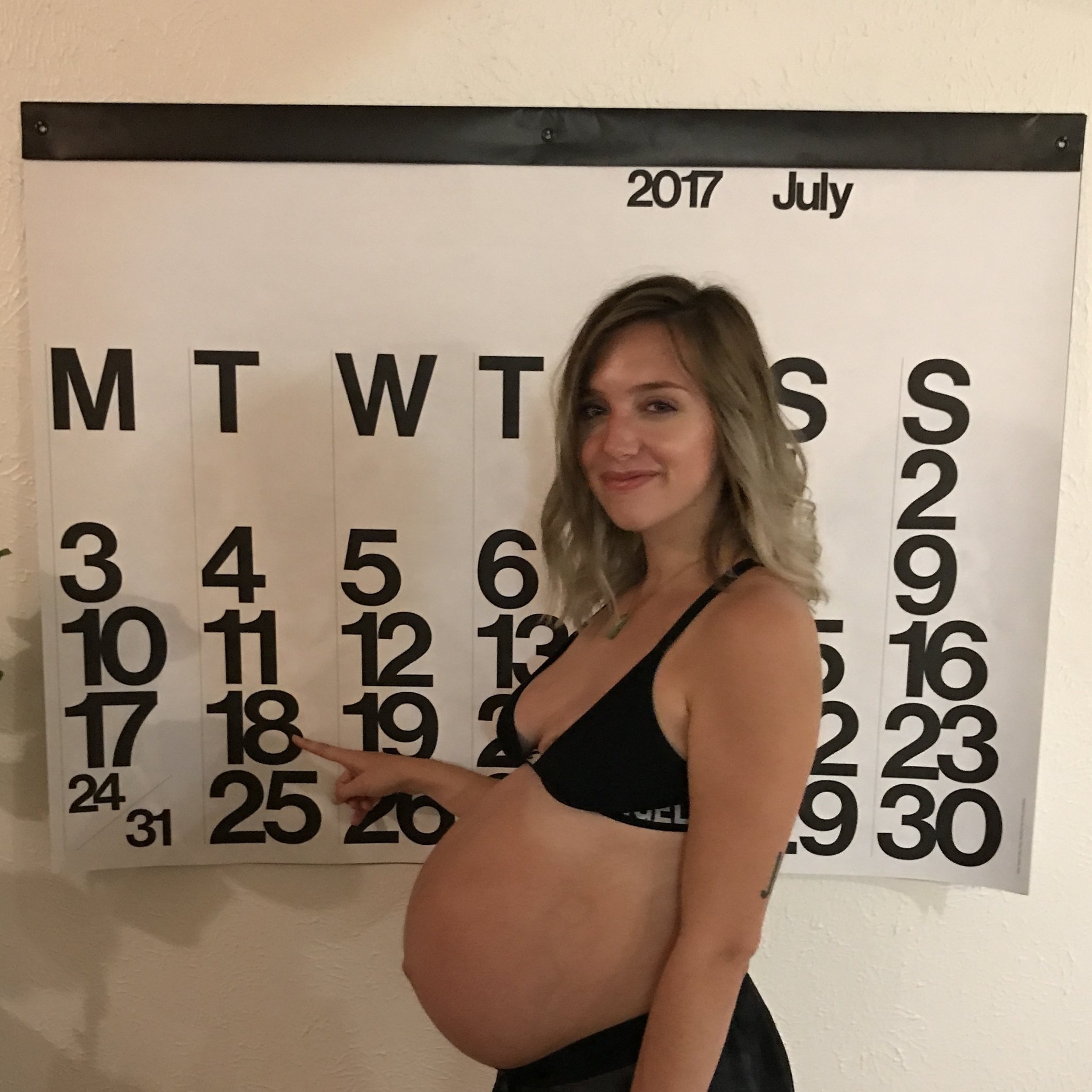 Although I didn't settle back into a workout routine until just recently, I am losing my baby-weight fairly quickly. Breastfeeding, wearing a Wink body wrap, drinking a ton of water and doing safe, post-natal exercises have helped but the journey is so unique for every woman. I will say, high waisted leggings are my new best friend. ;)